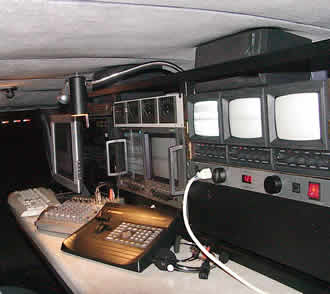 Nice Look at the Inside Productions Area.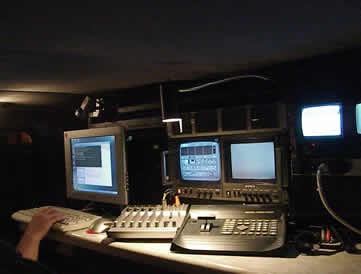 Nice View From the Directors Seat.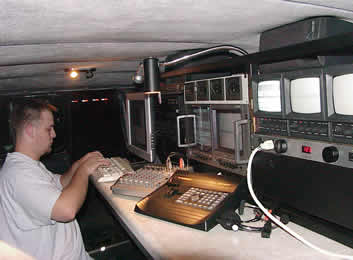 Garrett Plugs some IPs into the new Graphics System.
A Wireless Adventure
This tower is being constructed to allow remote access to the windows media servers.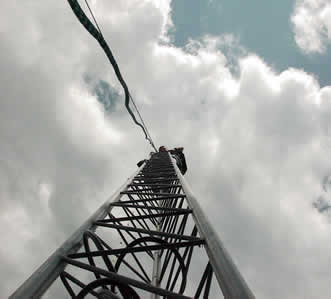 Alex Peers down from the middle section.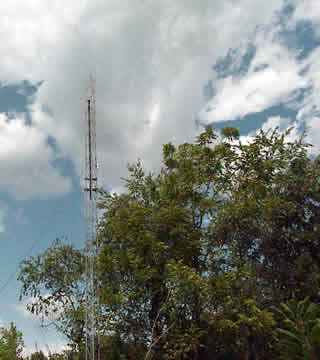 Tower starts to pass up tree-line.
500 mW Radio and antenna on tower.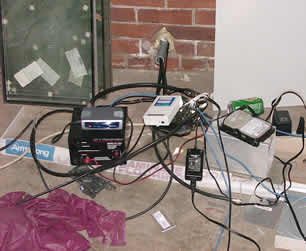 Radio Room
Still pretty messy in testing phase.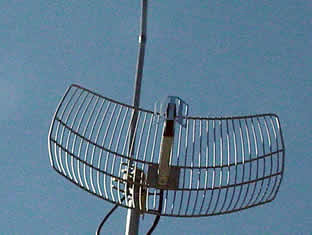 Grid Antena used at Remote Location.